Frak.
Well, I really wanted to keep this blog upbeat and encouraging, but I'm sorry PussPuss, I gotta call you on some BS.  First off, I was initially stoked when they released their first swimsuits and dresses with digital prints of sound equipment.  Initially.
But really?  You just showed "The DJ's Wife Collection. "  Ok, maybe  I just get my feathers REALLY ruffled when I get subtle and not-so-subtle messages enforcing gender and hetero-normative roles.  Yes I know most professional djs are men.  Duh.  But we don't need sexy ass clothing that labels women as the "DJs wife."  Pretty much the woman wearing this clothing collection is either following her DJ husband around, or, and I think i'm being generous here, is following around her wife who's the DJ.  Why couldn't this collection be called something like "the DJs closet" or some shit.  The chosen title implicitly assumes that women DJs either are irrelevant, or they fit the butch lesbian (masculine) DJ stereotype with the fem-wife.

Alright.  Second issue is less head-desky and more just "meeeeeeaahh almost."  Really, I just have a beef with prints that are too literally.  Like you take a picture of a thing and just smack it on so it looks like, well, a floating piano on your shirt.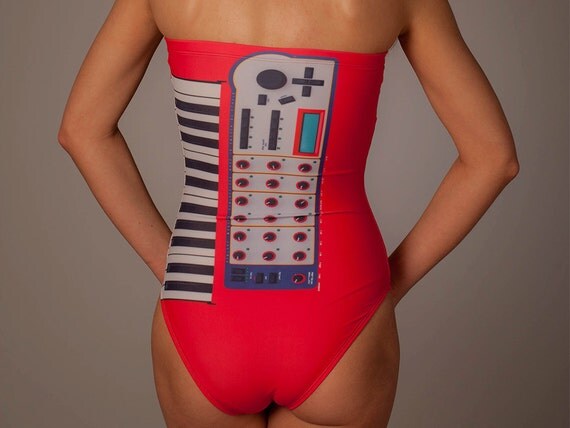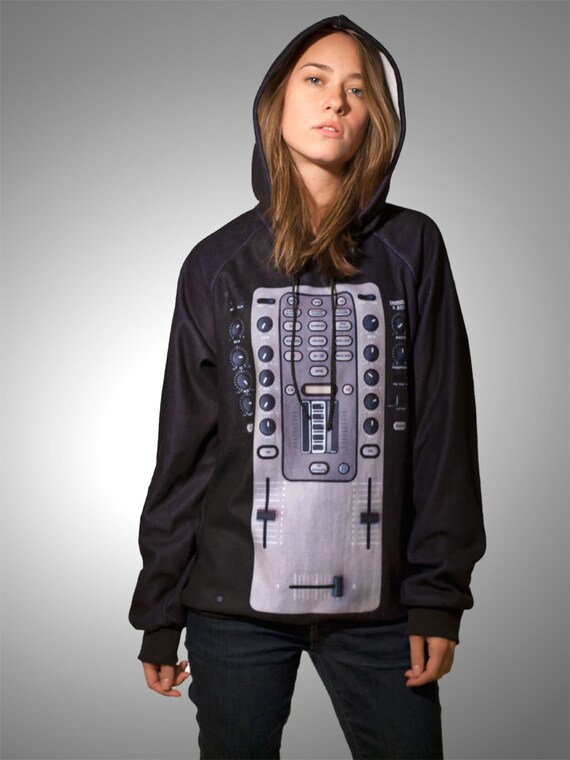 Caviat, I haven't tried these on so I'm just going by pics.  Maybe in person they look the shit.  I have the same issue with a lot of Black Milk designs.  Essentially I'm saying the designs need to be abstracted so that they compliment the form and figure instead of a 2D image on a 2D piece of fabric that just happens to be on someone's body.  You should be wearing the garment and the print shouldn't be doing all the work.
Ok, get back you're initially glee with the fact that it's a turntable on your legs.  The arm is pointing out right to your thunderthighs and there are giant circles on your uteri.  I can't even tell what you got goin on in your crotch.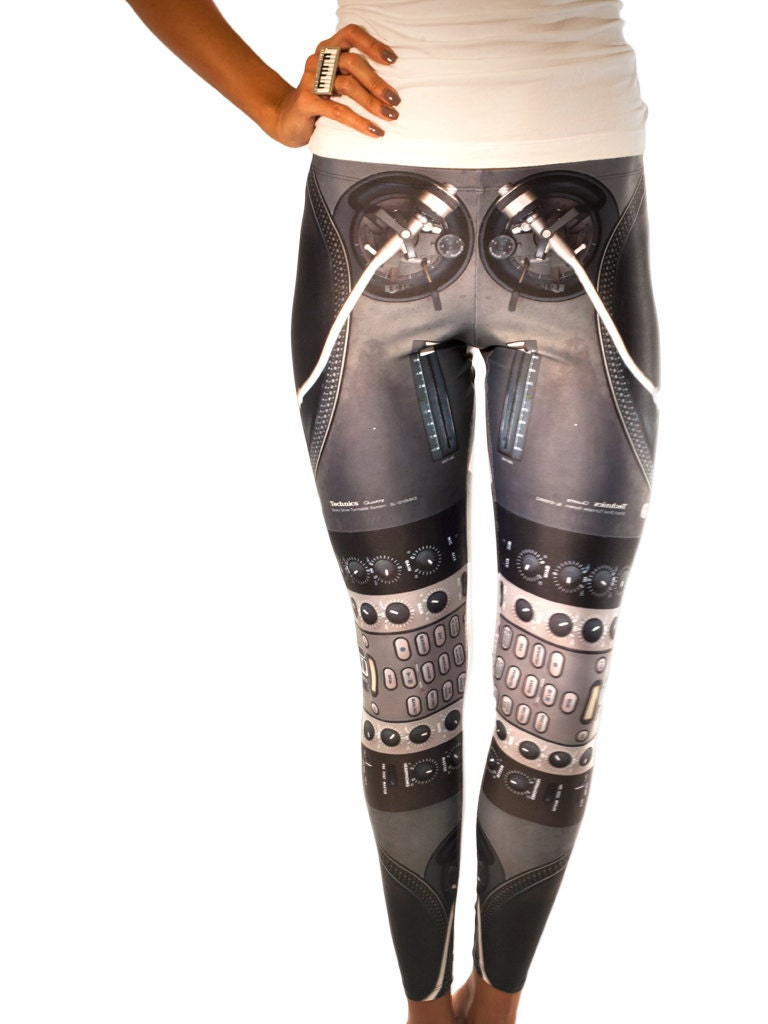 Oh god, you have a GIANT RECORD ON YOUR BUTTCHEEK.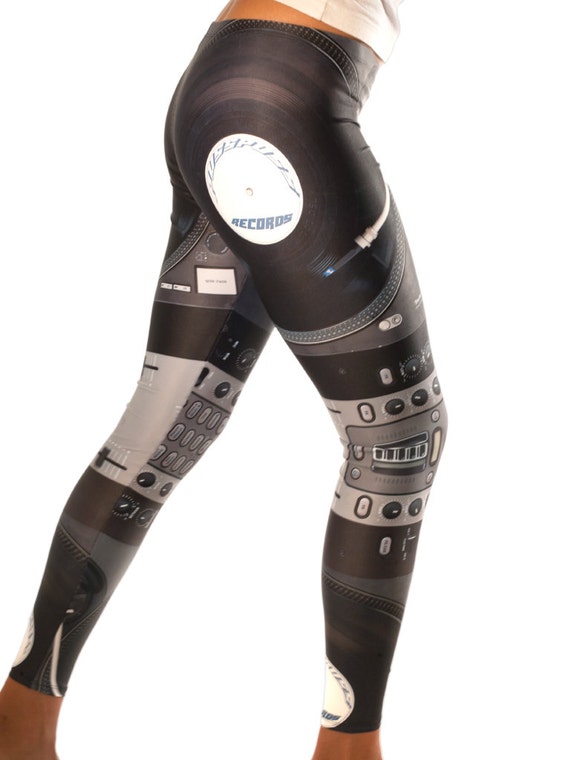 BOTH BUTTCHEEKS.  Maybe, just maybe ok for people with no ass.  Maybe.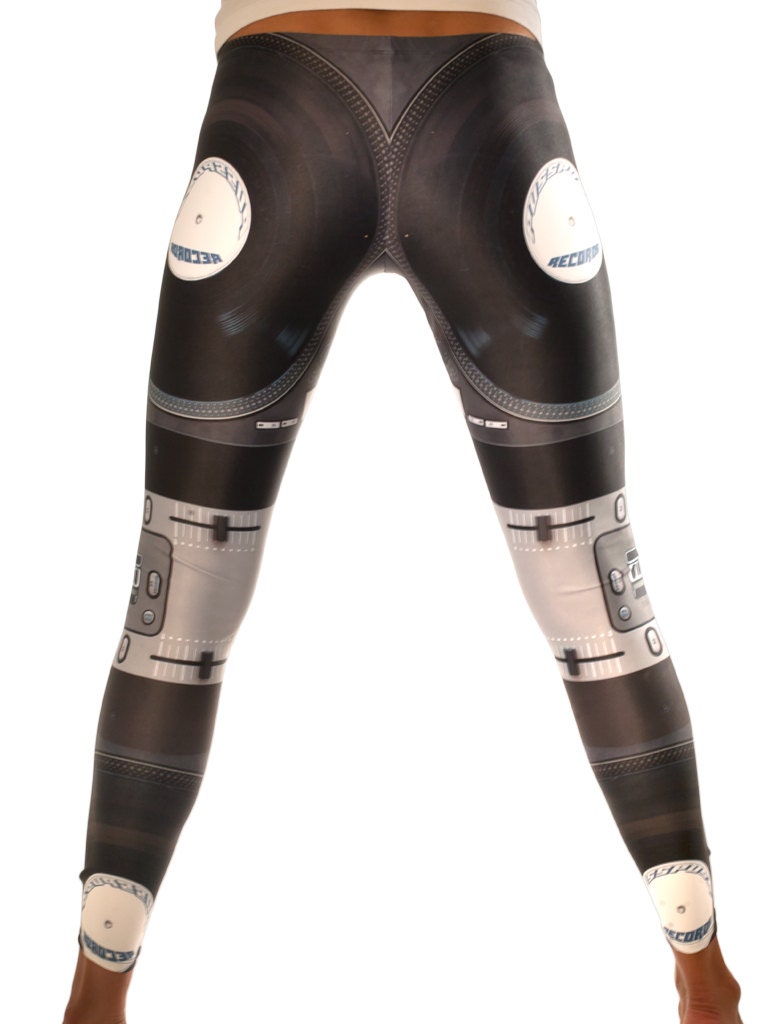 Finally, BOOBS.  I haz them and so do most women.  Unless you have a) no boobs or b) wear a strapless bra under your bathing suit to go swimming, strapless bathingsuits are just no go.  Anyone with boobs over a C would have significant droppage.  Most women have a strapless bra in their underwear arsenal and I could see myself wearing one of the tube dresses.  Tube top is a theoretical possibility in non-aqueous environments.  Honestly though it doesn't even look big enough to cover my strapless bra.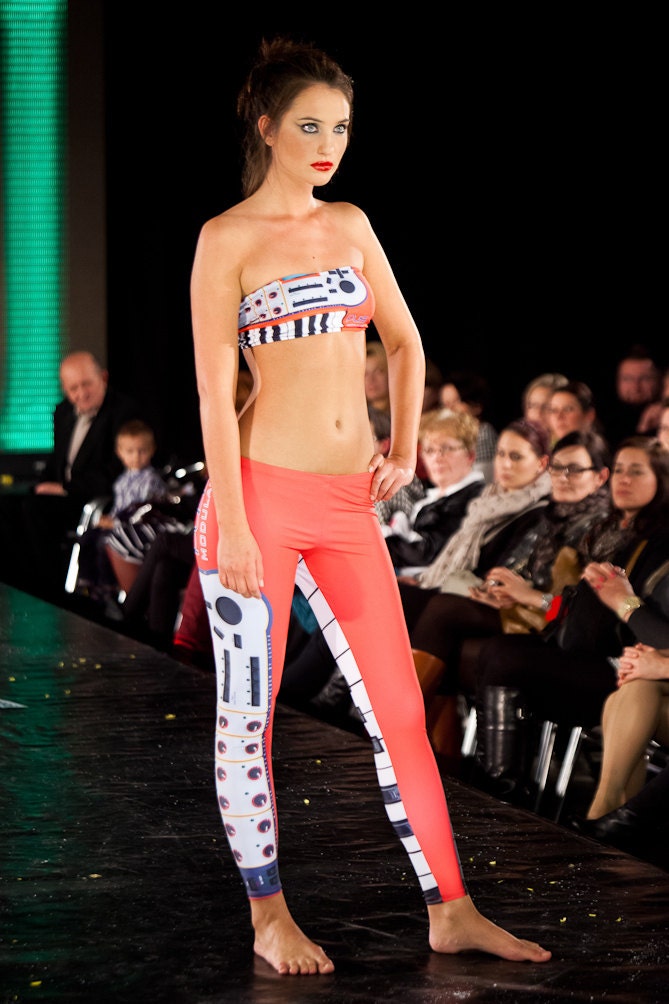 The triangle bikini tops look unsupported on this clearly A-cup model.
And I'm really really sorry but the high cut hips make this model look….not good in the gluteal region.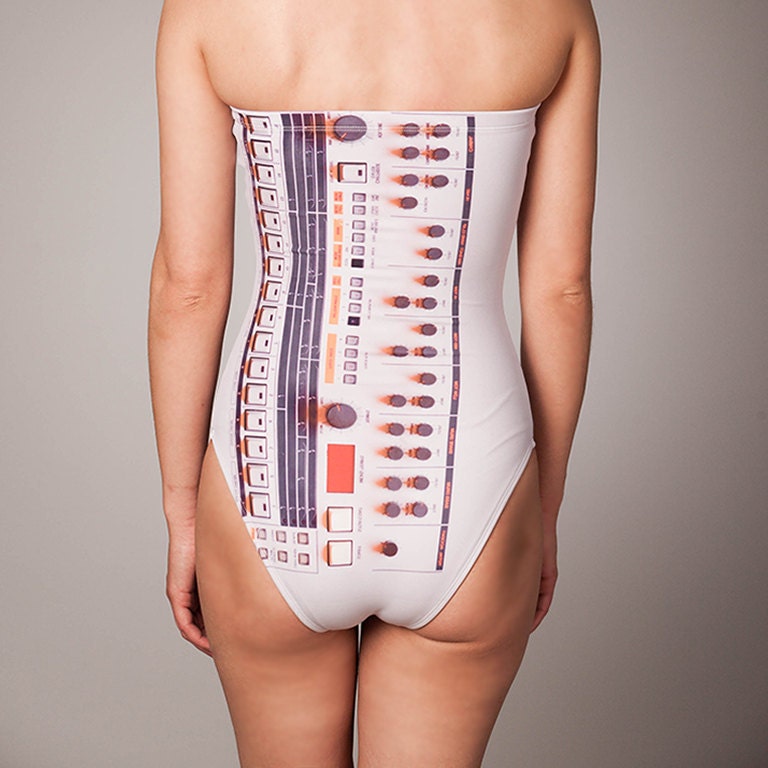 As I said I was super-stoked to first see these products on the market.  The quality of the digital prints looks good in the pics, but I have no idea the quality of the fabric or construction.  I hope they work on their graphics, fit issues, and PR to make it more appealing to all the bad-ass bitches that work their shit in front of and behind the decks.
Anyone have anything from PussPuss and want to give us a review?